BE PART OF THE MOST EXCLUSIVE VIP PARTIES IN 2015:
Voted New England's TOP 10 NYE Party 7 years in a row
The SYNERGY Events is proud to host two New Years Eve Gala on New Years Eve 2016 to welcome the new year:
---
  EVENT #1 :: TIMELESS ULTRA VIP PARTY (FOUNDATION ROOM)

TIMELESS GLOBAL GALA 2015:
The Foundation Room (a members-only venue). 15 Lansdowne Street, next to the House of Blues in Boston
Date: December 31, 2014, Starting at 8 PM.
Dress Code: Black Tie / Elegant Attire
Food and Drink: Signature Cocktails and International Delicacies
DETAILS:
Celebrate New Years Eve 2015 in style and class at The SYNERGY Event's Timeless Global Gala, an exclusive event attended by Boston's most fashionable VIPs. The evening will be one to remember, with special guests, attentive staff, multiple bars, and delicious signature cocktails. Enjoy international food tastings inspired by the greatest dishes from around the globe. Indulge yourself in the venue's sophisticated decor and luxurious crowd. Guests should dress to impress as professional photographers capture those memorable moments from the red carpet to the dance floor. Our exceptional DJs will be spinning a special curated selection of internationally renowned hits from the start to long after the ball drops.
VIRTUAL TOUR:

(Click on the image above with your mouse to see a virtual tour)
 BUY TICKETS NOW (LIMITED AVAILABILITY, 20% Off Discount until Dec 15th):
---
---
---
 
EVENT #2 :: 007- A BOND EVENING (HILTON BACK BAY HOTEL)
The SYNERGY Events invites you to the 7th annual Timeless New Years Eve Gala
Ring in 2015 at Boston's most exclusive New Years Eve event. Dressed in your best James Bond attire, immerse yourself in the glamor and finesse that is only found in the world of 007. Walk down the red carpet into a night full of Bond entertainment, cocktails, and decor. Don't miss Boston's top rated New Years Eve experience.
Its not just another party, its an experience…
GET TICKETS NOW:

Ticket prices will double as the event gets closer!
Our event has been featured in DirtyWater TV, Improper Bostonian, Boldfacers, Stuff Boston, Scene Boston and many other popular media publications over the past 5 years! We sell out every single year!
♣♣ OFFICIAL WEBSITE:
http://www.BostonNewYearsEveParty.com
♣♣ BOND GIRL CONTEST 2015:
http://contest.synergynye.com (VOTE NOW)
After selling out every year, our event has been featured in press such as Improper Bostonian, Boldfacers, Stuff Boston, DirtyWater TV, and Scene Boston. With growing popularity from our successful past, tickets prices will raise as the event nears. Buy your tickets now to ensure the best price for a fantastic New Years!
♣♣ HIGHLIGHTS:
Hosted by Miss USA titleholders, Timeless is full of a fun, friendly, upscale crowd dancing away the night to two top DJs' spins on Pop, Top 40, Euro House, and Hip-Hop while professional photographers capture moments on the red carpet and throughout the night. If you are a VIP ticket holder, there is an exclusive VIP bar and early admission at 8:30 PM for an exclusive hors d'oeuvres reception. With your complimentary party favors, you can be a part of the action in Times Square as a live feed projects during the night. Finally, set your night apart from the rest when you win best Bond attire!
♣♣ CHARITY:
A portion of the event profit will benefit The Home for Little Wanderers (www.thehome.org), which services children from birth to 21 in areas from support to therapy.
♣♣ VIP TICKETS:
    Buying a VIP ticket will get you a night full of…
Appetizers for VIPs with international flair

Early admission

Access to the VIP area

Party with our models, all the VIPs, and media

Gift bags for the first 50 guests

Midnight champagne toast for all VIPs

Specialty dessert served after Midnight
♣♣ RESERVED SEATING FOR 4 – General Admission Area (BEST VALUE)
Early admission for an exclusive VIP hors d'oeuvres reception (menu coming soon!).

4 Guests in the General Admission area (seated)

Complimentary appetizers

Midnight champagne toast
♣♣ AFTER MIDNIGHT:

Admission granted after 12 AM only (non VIP area).

Party till 2 AM.

Must be in proper attire. Management reserves the right to deny admission if proper dress code is not met.

Bar last call is 1:30 AM.
♣♣ WHAT TO WEAR?
Dress to match the James Bond theme. Ladies, check out this article for more info.

Black Tie optional.

Men- tuxedos or suits. Jackets are required

Ladies- evening dresses or ball gowns

No jeans, T-shirts, or inappropriate attire
JOIN OUR MAILING LIST: You Could Win Free Tickets to our next BIG EVENT!
The SYNERGY Events (Boston, NY, London & Paris) produces upscale events that allow exclusive guests to mingle, meet and experience unique gatherings featuring eclectic music, fashion and ambiance. These events are exclusive and distinct, just like our market, because we provide an atmosphere unlike any other. Our events have been covered by Boston Globe, Boston Common, Improper Bostonian, Boston Magazine & many other online and print publications. We are the leader in creating an unforgettable time for our guests. Join us!
NOTE:
This is 21+ event

Event starts at 8:30 PM and ends at 2 AM

CASH BAR ONLY. ATM machine available in the Hotel Lobby

Must show a state issued ID, Driver's License or Passport for Admission.
THERE ARE NO REFUNDS. ALL SALES ARE FINAL.
Ladies and gents, who do you want to dress up as at the event? Don't forget that the best dressed male and female win fabulous prizes.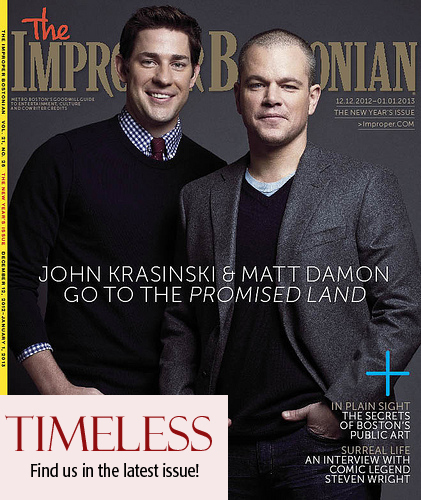 THERE ARE NO REFUNDS! ALL SALES ARE FINAL!
By purchasing tickets, ticket holder (and/or) guest(s) agrees to indemnify and hold harmless producer, facility, and representatives of the same, for all claims by guest, guest agents, employees, contractors, or by any other person, arising out of any act or omission in any way related to guest's attendance of the event. Guest waives, without limitation, all claims for damage, destruction, loss or theft, personal injury and any other act or failure to act of producer.